Blog
Behavioral Health Design: Balancing Safety and Empathy
Wednesday, September 6, 2017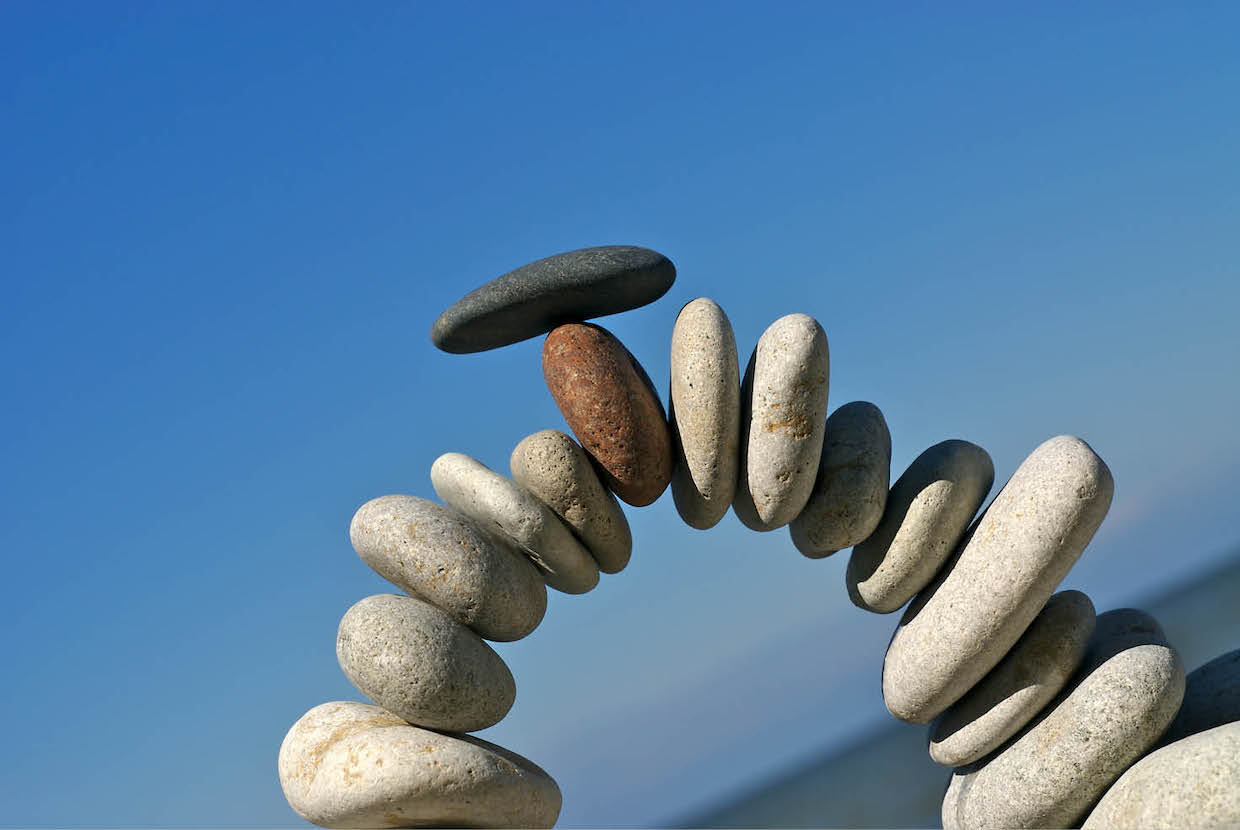 We've spent years figuring out how to design luminaires for behavioral health—and with good reason. Though this is a relatively new building sector (in terms of industry zietgeist), safety standards have guided designers toward the right product specifications and programming strategies for a while. Now, as mental health awareness has grown and healthcare design in general has trended toward patient comfort, we need to maintain a comprehensive, updated understanding of behavioral health facility design. Here's what we've learned.
First of all, "behavioral health" is an extremely broad category
"Behavioral health" encompasses anything that impacts a person's mental wellbeing. Mental illnesses, addictions, eating disorders, and PTSD all technically fall under the behavioral health umbrella. So, depending on the size of a community and the facilities available, some behavioral health units may house patients with vastly different needs and risk levels. 
Behavioral health facility design is subject to many safety standards for interior architecture, fixtures, and furniture. Because of this, most behavioral clinics housed within larger hospitals require their own expert teams and design specifications. In addition, smaller inpatient facilities with more residential-style accommodations must also follow current trends and safety standards.  
Behavioral health design has evolved dramatically
As technology and product design progress, hospitals are more and more capable of answering those specific design needs. Unfortunately, it hasn't always been this way. People with mental illnesses have historically battled against stigma, prejudice, criminalization, and discrimination.
Until very recently, medical practice has echoed many of the stigmas against mental illness, causing further isolation, criminalization and mistreatment. Asylums were built to keep people locked up away from the community rather than to offer them any relief—and even into the 20th century, that model prevailed. Asylums became mental hospitals, which were still huge and densely populated. Rather than designing facilities to soothe patients and mitigate violence, we used stark colors and stifling spaces to control patient behavior. Patient conditions were worsened by their environment. 
Beginning in the 1950s, mental health became slowly deinstitutionalized as patients moved to smaller clinics and outpatient facilities. By the 70s, doctors encouraged community care and more effective pharmaceuticals, and the length of patient stay fell by 50 percent. Care became more empathetic as doctors understood behavioral health conditions better. 
Going forward with the right tools
Now, behavioral health facility design isn't just about safety—it's also about offering visual comfort through the design itself. Balancing these two objectives is considered critical for patient wellbeing. Since many facilities still struggle to apply evidence-based design to new behavioral health units, research is piling up every year to help guide designers through the best design practices. 
We've combed through design guides from the New York State Office of Mental Health, FGI (Now BHFC), Hassell Studios, The Center for Health Design, the Department of Veteran's Affairs, and the NAPHS. Our goal was to find current approaches to behavioral health facility design across multiple publications, summarize these findings, and apply them to the lighting industry in particular.
Facilities are following more comfortable design trends 
Home-like, inviting design can work alongside therapy and medication to heal patients. According to the VA, "Warm, welcoming, and familiar environments often promote a sense of calm in patients and enhance their connection to their surroundings (often referred to as "place attachment"), rather than feel detached from or in opposition to it." We are moving way beyond clean white walls and cafeteria chairs.
There is so much literature available about this, and no time to describe it all here. Check out Norix's whitepaper by Tara Hill on the impact of color, which also has insights on other design aspects. Or read Healthcare Design's article on biophilic design at Swedish Ballard in Seattle, which outlines how designers were able to capture the effect of nature by imitating it rather than representing it. For example, rather than just painting trees on the walls, they painted "vertical patterns that subtly compress and expand color and pattern variation to provide a sense of movement through a forest (corridors) and toward a clearing (the activity spaces)." This center was also studied for the DOE's SSL Gateway program. 
Facilities are designed to prevent harm and promote healing
First, let's identify specific attributes of behavioral health that require specialized facility design. To design with empathy means to find solutions—not to further isolate patients. When facilities are designed to prevent and mitigate risk, clinic staff have more time and capacity to focus on patient wellness, not just symptom control. 
Absconding
For the safety of patients and others, most behavioral health facilities do not allow patients to leave on their own. Facility design must accommodate secure doors and windows, maintenance, outdoor structures and fences, and staff observation.
For visual comfort, it's also important to keep patients where they are supposed to be without making them feel caged in or guarded. Using lighting designs to signal the functions of each space can make the interior more inviting. 
Suicide, self-harm, and violence
Could a patient or anyone else be hurt by the environment? That's what designers and architects need to worry about. This touches every part of the facility, from electrical equipment to doorknobs to chairs to sprinkler systems.
Ligature-resistance (an object's inability to have anything tied or bound to it) is extremely important. No design object should provide an anchor point or cord that a patient could use to harm themselves.
Impact-resistance defines how much force an object can take without breaking or malfunctioning. Our fixtures for behavioral health are rated on an IK scale to determine how many joules of external mechanical impact they can take. 
Vandal-resistance and tamper-resistance mean something cannot be damaged, and therefore its broken pieces cannot be taken out and used inappropriately. All windows, mirrors, furniture, switches, etc., should be vandal-resistant with tamper-proof fasteners.
In order to keep high abuse elements from looking too sterile or institutional, designers have to consider aesthetics as well as physics. This is the key to current behavioral health design. 
There's no one-size-fits-all solution for every room
For our purposes, let's look at those behavioral health challenges and how different design solutions address them depending on where they are in the unit.
Patient Rooms and Bathrooms
In behavioral health, risk should be measured against opportunity. Patient rooms and bathrooms present higher risk because they are more private. Cabinets, plumbing, shower heads, and of course, lighting, should all be ligature- and vandal-proof.
But the spaces themselves should allow the patient to feel a sense of control and ownership through "environmental flexibility." Like the researchers of the previous study found, something as small as a dimmable light fixture, water temperature control, or a choice in artwork can help a patient find stability and agency. For shared rooms, there is more accountability for safety but less privacy, so furnishings should help mitigate that.
Common Areas
Social interaction is crucial in behavioral health spaces. Furniture should be heavy (so it cannot be thrown) and ligature-resistant. Many sources stated that patients should be able to rearrange furniture—so nothing bolted down or built in. Chairs facing inward (socio-petal design) and interactive activities can make communal spaces more inviting and lively. Lighting and color can help code communal spaces so that patients are naturally drawn to social areas.
Interaction with staff is a big part of community in these environments. Patients tend to congregate near the nurse station, so seating should accommodate that, with no glass or walls separating them.
Nature and Outdoor Space
The biggest change in behavioral health, and really healthcare in general, is the introduction of nature into indoor spaces. Facilities now incorporate indoor plants, natural color palettes, and artwork depicting nature—not just for visual appeal, but for their calming effects. 
Courtyards for outdoor activities and large windows for views to the outside are all being built into these facilities to help patients and staff connect with nature. This helps regulate circadian rhythm and eliminate any stuffy, hedged-in feeling.
Let's look at ways lighting design in particular can impact behavioral health environments.
It's not just about making fixtures smaller  
Lighting is unique. It is crucial for providing that warm, inviting feeling—but the fixtures themselves are often complex and fragile, so many facilities opt for stark, simple luminaires. Typical hospital lighting does not work in a behavioral health setting. But that setting also opens up new opportunities for designers to use lighting in a purposeful way to facilitate healing.
Researchers have found that a big part of treatment success lies in patients being able to steer their own recovery process—and facility design can definitely help with that. In 2016, patients discharging from a brand new child–adolescence mental health inpatient unit were asked to identify which elements of the unit helped them feel the most calm. Out of all the choices, patients preferred design elements that they were able to control, like the common room music panel, colored lights, and light dimmers. 
Natural-looking materials, calming patterns, minimal housing, and circadian sources can all improve the visual comfort of high abuse lighting. Below are some considerations for behavioral health luminaires, described according to safety concerns as well as their aesthetics. 
Ligature- and vandal-resistance
All luminaires within reach should be flush-mounted: no protruding sconces, portable lamps, or hanging pendants. Any frame or lens should be securely fastened with no possibility of sticking objects between pieces of the lighting fixture (or between the fixture and the wall). Diffusers and lenses should be virtually unbreakable, but not look unbreakable. Light switches should be vandal-resistant and placed outside patient rooms.
Wayfinding and security
Lighting should make sense within the rest of the space to help patients see where to go. There should be no dark spots and no irritating glare. An integral emergency lighting system should be installed so that in the event of a power outage, all patient access areas are illuminated and secure. Lighting can be used to provide visual cues to patients: centering on gathering and activity spaces or remaining at low levels and warm temperatures in quiet areas.
Artwork
Lighting and art can be integrated in really engaging and healing ways. Find luminaires that include artistic imagery on their diffusers, or manipulate color with RGB LEDs. Remember, behavioral health patients benefit from exercising control over their environment. 
Night Lighting
Soft, amber night lights should be installed in every patient room or integral to the existing luminaires. Some facilities may require this light to be controlled by staff, outside the room, so they be left on for nighttime rounds. Night lights might also be installed in patient bathrooms and corridors.
Because every additional fixture introduces more risk (and cost), it can be helpful to specify ambient luminaires that have integral nightlight sources that can be switched on at night. This is especially true in...   
...Bathroom lighting 
Speaking of bathrooms, this is where patients spend a lot of time alone. It's important to design for bathroom lighting fixtures that are visually beautiful and have a high CRI. Night lights can help maintain circadian rhythms so patients can use bathrooms throughout the night without becoming fully alert.
Another important element in the bathroom is the mirror itself. When our RnD team started looking for competitive examples for high abuse vanity lighting in behavioral health, they noticed that many mirrors available for high abuse environments are extremely bulky and don't reflect a good image. That's why they designed our illuminated mirror to look as pleasing as possible. The light can be amazing, but the mirror should do it justice. 
Patterns
Patterns can be soothing and engaging, but in behavioral health spaces it's important to avoid any potential triggers. On shades, lenses, and luminaire bodies, avoid using patterns that change shape or color randomly or appear to move. These can agitate patients with sensory issues or visual hallucinations. Be careful with photography and artwork on lighted panels. Consult with the medical team for the particular space to see if any representative visuals are a concern. 
Working with (and without) sunlight
Whenever possible, lighting should work collaboratively with existing daylight. In areas with very little daylight access, Tunable luminaires can be used in place of sunlight to mimic the natural temperature fluctuations of white light throughout the day—this is beneficial for anyone's mental health, and it can help patients feel connected to the outside world. This is especially helpful for patients with Seasonal Affective Disorder (SAD) who can benefit from summer-like lighting in the winter months. 
Daylighting, orienting windows and skylights to control optimal daylight access, is also good for behavioral health—when possible. Older buildings with smaller windows or facilities in areas with more cloudy weather or less sunlight throughout the day can find it difficult to bring sufficient sunlight into the space. A combination of daylighting and Tunable lighting would be ideal in those instances.  
Sunlight isn't always good—glare can also be an issue in behavioral health facilities. Glare, whether from irritating reflections or overly bright lighting fixtures, can be annoying for anyone, but for behavioral health patients sensitive to stimuli it can be distracting and trigger agitation. 
Where does behavioral health facility design go from here?  
We've barely scratched the surface of what patient-centered design can do for behavioral health facilities. More evidence is being collected as new facilities adopt these practices. But until then, existing facilities should do what they can to improve patient wellbeing by improving their environment.
Moving forward, this blog will explore the intersections of lighting and behavioral health facility design trends. We're still developing new behavioral health luminaires, so we'll keep reexamining our approach. 
<! -- // row inner -->
Posted in:
Behavioral Health
All Blogs