New: Theo sconce and pendant collection
New "Theo" fixture family with light extraction rods from Visa Lighting
Milwaukee-based Visa Lighting has just launched Theo, a new family featuring unique light extracting acrylic rods. These light fixtures produce an eye-catching luminescence unmatched by many traditional acrylic diffusers. 
Specialized material made into clear, 1-1/2 inch diameter light-extracting rods provides a distinctive luminous quality when illuminated. While the acrylic bar distributes light evenly throughout the entire rod surface, it also has a functional downlight component due to special treatment of the rod ends. As light enters from the top end, embedded colorless diffuser particles scatter the light sideways before exiting at the end creating an impressive downward dispersion of light. This innovative design is the secret to Theo's uniform bright illumination.
With dimmable LEDs in 3 color temperature options and an option for 90CRI (Color Rendering Index), these versatile fixtures can easily integrate into any lighting design and deliver more than 100 lumens per watt.
This collection includes nominal one-foot and two-foot pendants, single and double-rod wall sconces and a finish palette with more than two dozen powder-coat colors or eco-friendly alternative metal finish options. The pendants are suspended by a slim black, gray, or white power cord with easy installation and on-site height adjustment and are offered with options for a remote driver or driver-in-canopy.
Thoughtfully designed to omit any visible fasteners, the fixtures are manufactured by Visa Lighting's skilled craftspeople for a precise fit and quality finish. The uncomplicated form and variety of finish options make this luminaire family ideal for a range of styles from modern or minimalist to timeless or transitional.
Theo's combination of minimal scale and effective materials makes it ideal for a wide variety of spaces:  from close, welcoming applications such as reception desks, teller windows, and hospitality spaces like restaurants and bistros, to featured lighting when clustered for larger spaces like stairwells and atriums. This family assures flexibility for specifiers while bringing dazzling light to any project.
Learn more about the Theo family product specifications here.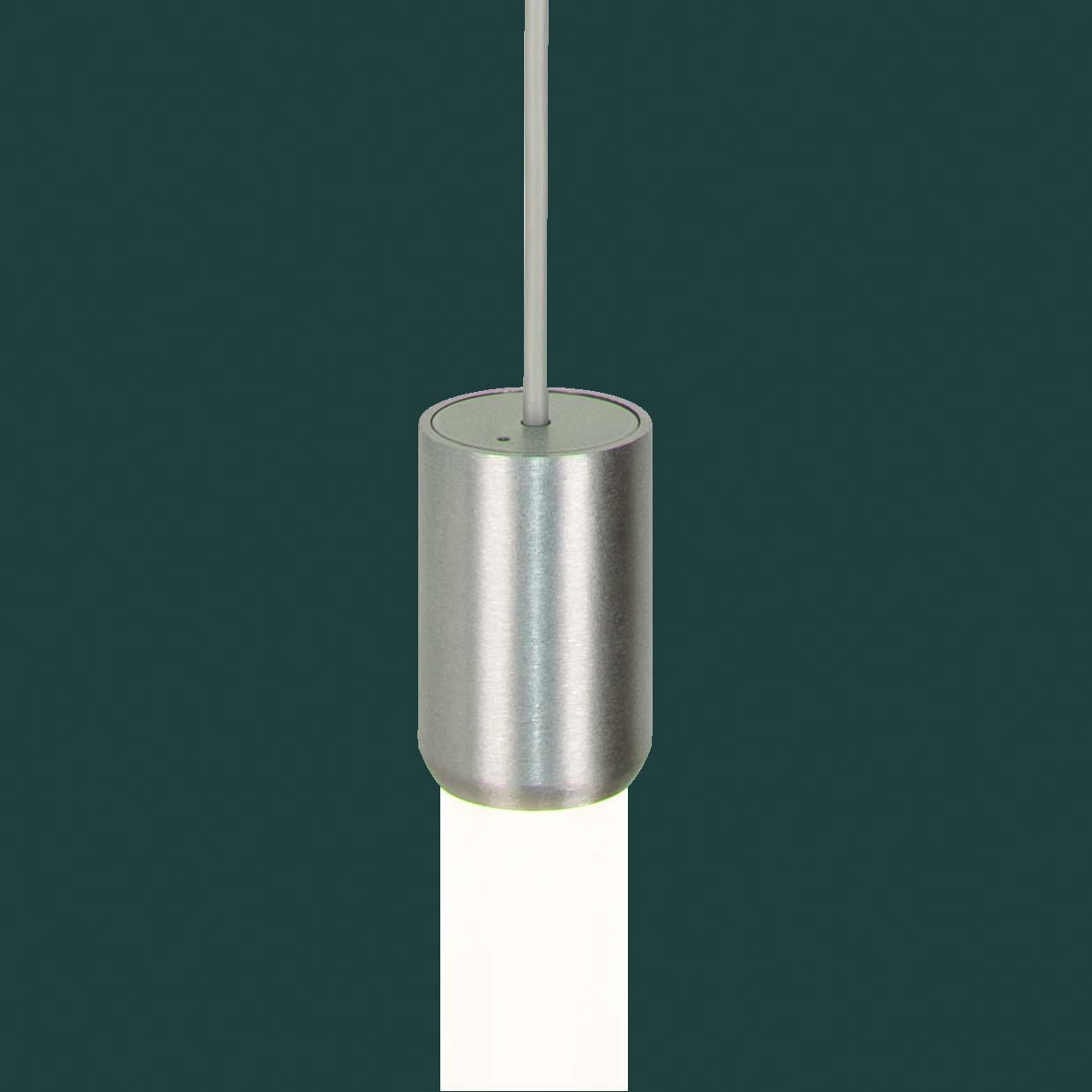 <! -- // row inner -->