Finishes FAQs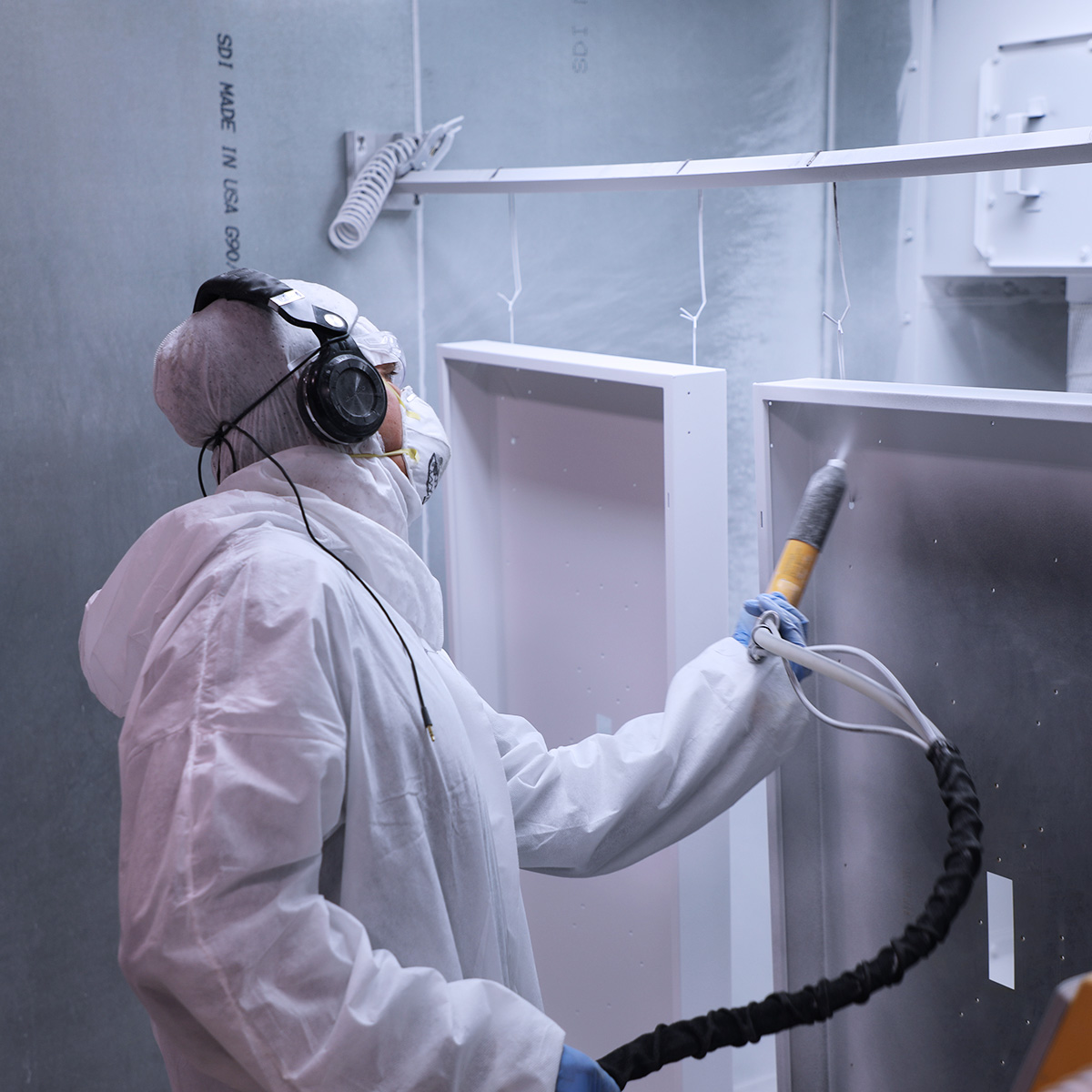 We've compiled this list of frequently asked questions regarding our available finishes. These are subject to change according to standards and market demands. Contact Visa Lighting for additional information. 
What finish types does Visa Lighting offer? 
Finishes are broken down into four categories:
Painted Finishes
Alternative Metal Finishes
Premium Metals and Acrylics
Acoustic Damping Materials
Is there a price difference between finish types?
Yes, the painted finishes are typically the most economical. There are additional costs associated with our premium metals and acrylics, alternative metal finishes, and acoustic damping materials.
Are all finishes available on all products?
No, finishes for each fixture are listed on their individual spec sheet.
What painted finishes are considered standard? 
All 21 painted finishes listed in Visa Lighting's offering are standard. Visa Lighting's color palette also features some RAL powder coat colors. In addition to the RAL colors, other colors available include popular metallic paint colors. Visa Lighting's painted finishes are durable, architectural grade, no VOC powder coat. Custom colors are available with a set-up fee. If a RAL number is used, a sample is not required. A sample is required when not using a RAL number. There is no minimum quantity required for custom colors.
What are Metal Finishes?
Metal finishes are achieved by making the parts out of brass, bronze, copper or aluminum and adding a brushed or mirror finish. The final step is to add an ultra clear low VOC topcoat or low VOC pigmented lacquer for alternative metal finishes. Note: Metal finishes are not available on all products.
Is the lead time the same for all finish types? 
The lead time is the same for all standard paint colors and metal finishes. However, custom paint colors may add an additional one to two weeks to the lead time.